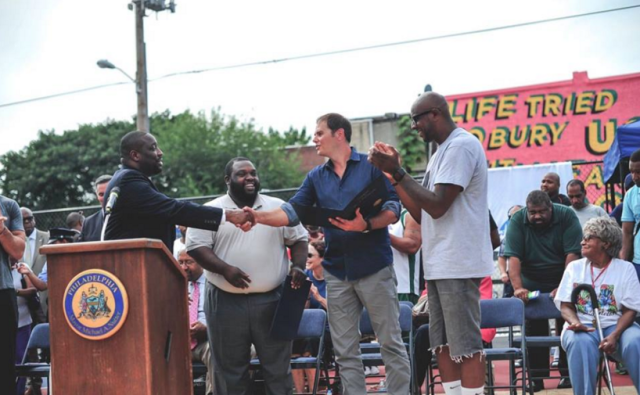 Jeffrey Tubbs is President of JDT International Inc., a firm specializing in the consultation of Public / Private Partnerships in Urban Planning and Real Estate Development. Tubbs holds a Master's Degree in Urban Planning from the University of Pennsylvania and has 8 years of experience working for the Redevelopment Authority of the City of Philadelphia navigating an extremely daunting political landscape. JDT was formed in 2008 and for 2 years was a consultant for PRA Development a national, Commercial Real Estate Development Company. Tubbs traveled along the Eastern Seaboard from Connecticut to Florida consulting on large commercial projects ranging from Hotel development to large-scale condominiums and apartment complexes. JDT has since been responsible for the development and rehabilitation of over 20 units of housing in the Philadelphia region.
JDT International has a philanthropic initiative as well. Tubbs is the founder and Board President of Urban Roots, a non profit organization that is dedicated to revitalizing communities by enhancing development projects through mentoring youth and art. Notably and recently they partnered with a Philadelphia Eagles Player, Connor Barwin and his non-profit "Make the World Better Foundation" to (among other things) revitalize parks for children in South Philadelphia.
Tubbs is also an Executive Board Member of ACE Mentor Inc. A National Non-Profit founded in 1994, the ACE name stands for Architecture, Construction and Engineering. The ACE program stands for mentoring high school students and inspiring them to pursue careers in design and construction. It's now the construction industry's fastest-growing high school mentoring program, reaching over 8,000 students annually. The ACE Mentor Program of America, Inc. not only engages sponsors and volunteer mentors to expose students to real-world opportunities, it financially supports each student's continued success through scholarships and grants. Since 1994, ACE has awarded over $12 million in scholarships to promising participants.