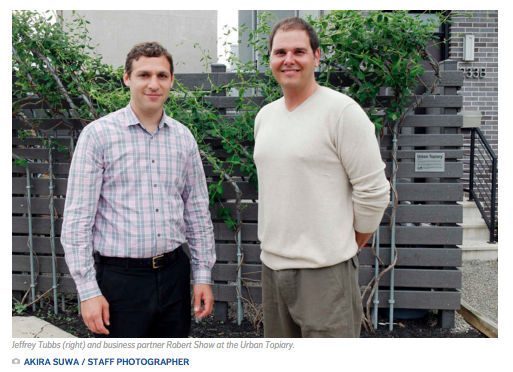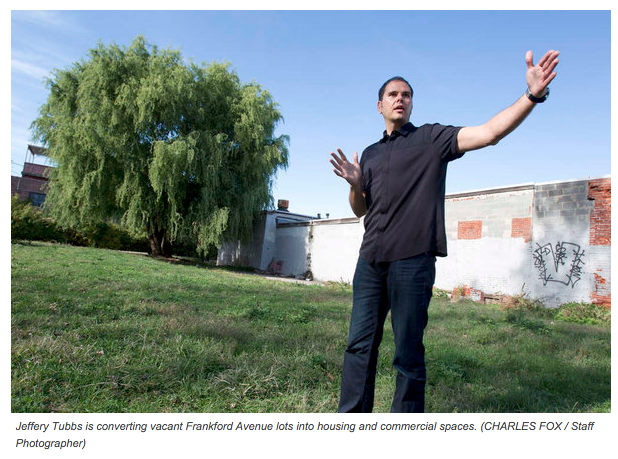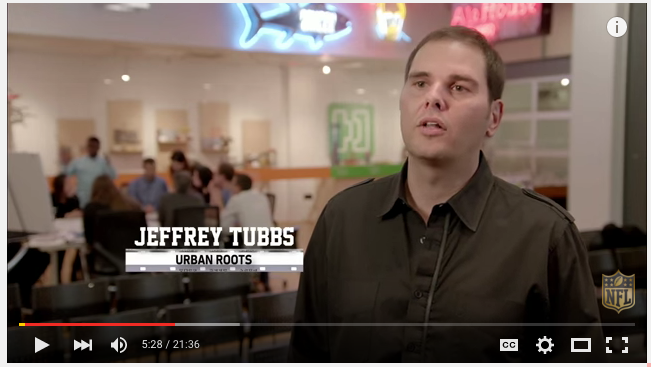 Article by Erin Arvedlund and photo by Charles Fox, Nov. 16, 2014 [Philly.com]
Lansdowne native Jeffrey Tubbs comes from a hardworking family. His father, David, has worked as a plumbing contractor for more than four decades. But the younger Tubbs preferred the city to the suburbs. He attended high school at Friends Select in Center City, then went to Boston University and on to the University of Pennsylvania for a master's in urban planning. 
Article by James Jennings, June 18, 2015 [Philadelphia Magazine] 
Connor Barwin, Urban Roots, the Philadelphia Water Department and others spearhead two major revitalization projects. Connor Barwin has become somewhat of a folk hero here in Philly. When he isn't making big time plays on the gridiron, he's spearheading a few game-changing community revitalization projects at two South Philly parks through his foundation, the Make The World Better Project. Through a partnership with the urban development non-profit Urban Roots Foundation, the Philadelphia Water Department (PWD) and a slew of other local stakeholders, Barwin and crew are in the thick of a major project at Ralph Brooks Park at 20th and Tasker in Point Breeze and are about to kick off their efforts at another one, Smith Playground at 24th and Jackson.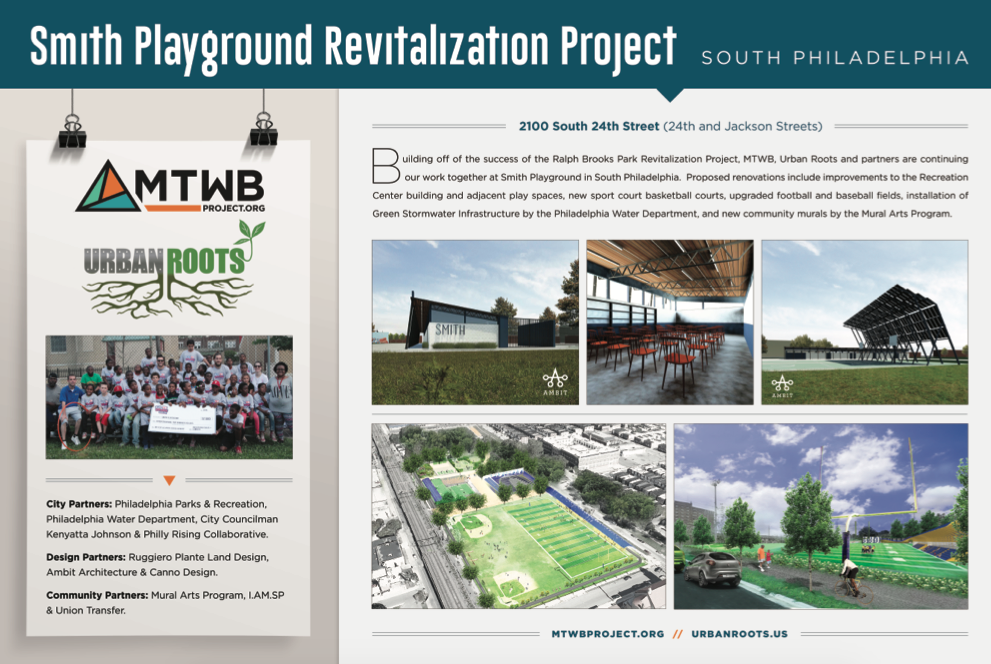 NFL Films spent over a year documenting the on and off-field exploits of Philadelphia Eagles Pro Bowl LB Connor Barwin. The result is a unique short film about a player making an extraordinary impact in the City of Brotherly Love.
October 25, 2015 [NFL FILMS]  
In 2008, he started building the Flats at Girard Pointe at Third Street and Germantown Avenue in Olde Kensington, just above Northern Liberties.That eco-friendly project of five townhouses and four condos, situated on an 8,000-square-foot lot bought from the city Redevelopment Authority, commanded prices of $300,000 to $450,000.
 Article by Alan Heavens and photo by Akira Suwa, Jun. 08, 2014 [Philly.com]